I pinned up a bunch of pictures of friends and family yesterday and the edges are already curling upwards. The sunshines brightly in my room all day. One of the warmest rooms in the house, I have accidentally cooked several plants. The patio outside is potentially the best place to grow a fantastic container garden.
Yesterday I bought hyacinth bean seeds and love-lies-bleeding to go with my other pretty flowers that are coming back. Also the black dahlia is going to bloom by the end of the week!
This isn't the most exciting news.
I am unemployed!
Again? You might think.
Well. Yes unfortunately because I liked my job.
Fortunately, however, I am now free to make things, garden, dance, get raucously drunk, and write sad self dissecting poetry on the deck late at night.
Most importantly I am free to make jewelry and pottery. Emily K who writes
http://ohshitidaho.blogspot.com/
has commissioned me for a bracelet. That is going to be really awesome because she sent me the measurements and told me to make whatever. So my fancy is running wild, I will post a picture when it doesn't look like I just tried to melt it into a charred mess.
So I know my blog has been defunkt for awhile but I have the time and resolution to think of and make good things to post.
So come back tomorrow to see what I have made!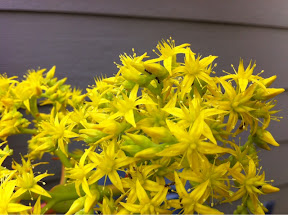 ALLIDA
Location:My workshop